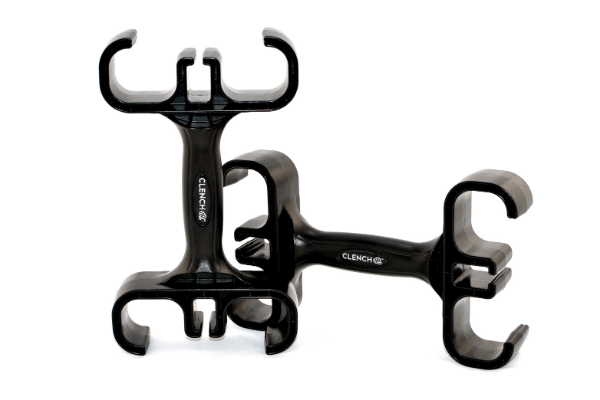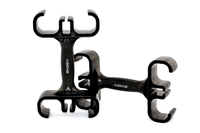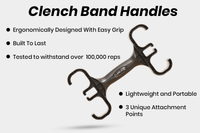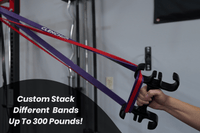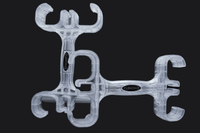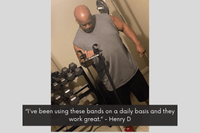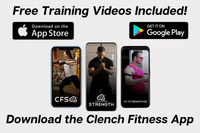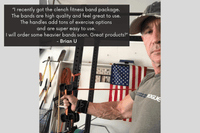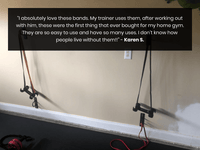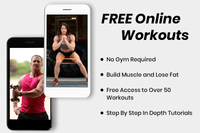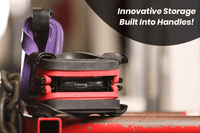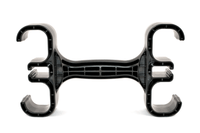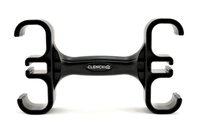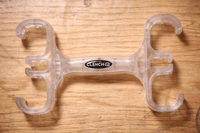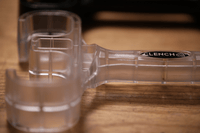 Clench Band Handles
3 Unique Band Attachment Points: Allows for quick and easy attachment / detachment of one or multiple bands so you have no problem getting the right resistance for your exercise. Compatible with most loop style resistance bands.
Innovative Band Storage:  Eliminate tangled bands by wrapping up to 6 bands neatly on each handle. Fits well in gym bags, backpacks and carry on luggage.
Ergonomically Designed: Feels comfortable and secure in your hand.  Wide handle keeps bands away from your hands and body during exercise so you don't have to worry about bands getting in the way of your workout.
Heavy Duty Design: Designed and tested to hold up to the most intense workouts.  Lightweight for easy storage and transportation.
Made in the USA!
---
No more Pinching, Pulling, or Skin Rubbing from Bands
No more Pinching, Pulling, or Skin Rubbing from Bands
What's In The Box?
What's In The Box?
---
---
---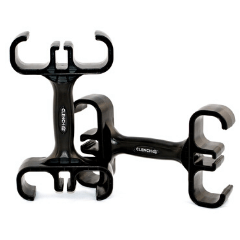 The Clench Handle has been a hand saver for me. I love using bands but my hands have osteoarthritis and have endured some surgeries. Even with gloves the pain was just too much when using heavier bands. I can now perform all my exercises with much better form and without pain. Thanks for a fantastic product!
---
---
---