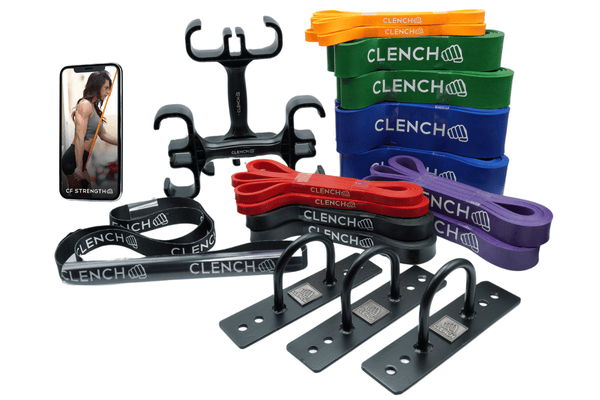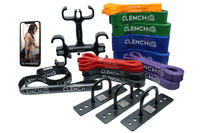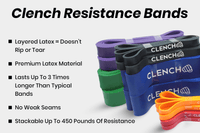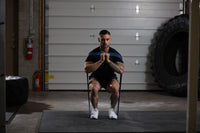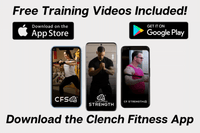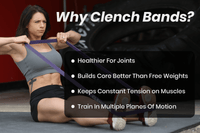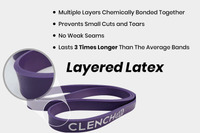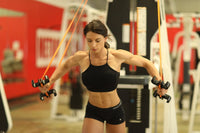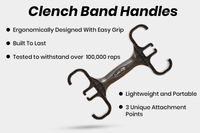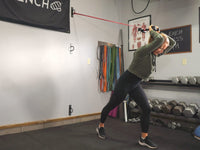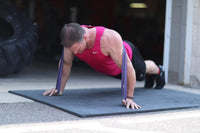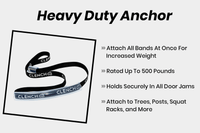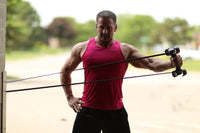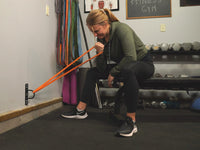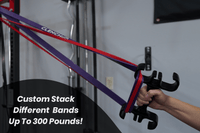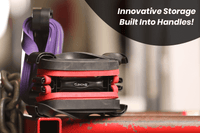 Ultimate Strength Kit
If you're looking to build the ultimate home gym this is the kit for you! It has everything you need to replace an entire gym worth of equipment and make some serious gains!

It includes over 1,000 pounds (that is not a typo) of resistance and enough anchor points to complete just about every exercise you can think of!

It even comes with our strength building program, CF Strength, to make sure you get the results you're looking for!
Get it for only $98 / month!

Split your entire order into 4 interest-free payments over 6 weeks. No fees if you pay on time with zero impact to your credit. Simply select Sezzle at checkout and complete your order.
---
What's in the box?
What's in the box?
---
---
---
---
Twelve Premium Resistance Bands
Twelve Premium Resistance Bands
Manufactured using the highest quality latex and a cutting edge layering process that incorporates a latex weld to ensure these bands last longer than anything on the market. We back this up with a full 1 year warranty.
2 - Orange Bands (5-15 lbs)
Our lowest resistance bands. Perfect for warm-ups, flexibility, core stability, speed, and agility training. They are also popular with plyometric training and physical therapy. These low resistance bands are small but tough and made to take a beating.
Length: 41"

Width: 1/2"

Thick: 3/32"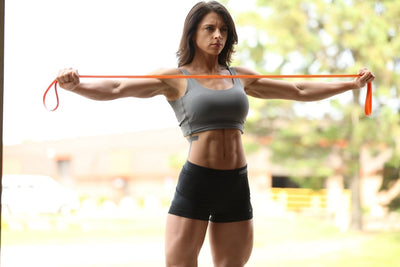 2 - Red Bands (15-35 lbs)
This is a workout favorite. A little more resistance to add to your various stability and powerlifting routines. Great for shoulder joint exercises, ab exercises, biceps, and other upper body strength exercises. Lightweight and compact so you can take your workout anywhere.
Length: 41"

Width: 1/2"

Thick: 3/16"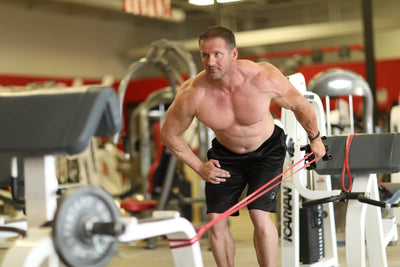 2 - Black Bands (35-75 lbs)
Great for bench movements, shoulder traction and higher resistance mobility training (chest presses, back exercises, triceps, shoulders) lower body exercises (glutes, hamstrings, quads, calves).
Length: 41"

Width: 13/16"

Thick: 3/16"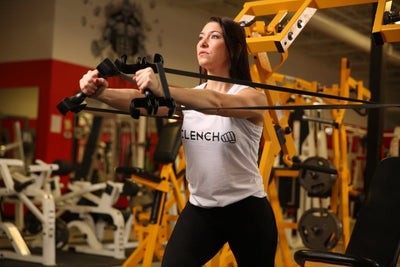 2 - Purple Bands (50-100 lbs)
These are perfect for speed training, assisted pull-ups, deadlifts, squats, shrugs, and presses. These bands are for high-performance athletes and fitness regulars.
Length: 41"

Width: 1-1/8"

Thick: 3/16"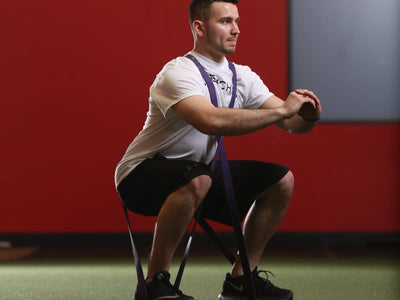 2 - Green Band (75-150 lbs)
These bands are great for anyone who needs higher resistance for deadlifts, squats, or bench press. They also work well for pull-up assistance and athletic performance work.
Length: 41"

Width: 1 3/4"

Thick: 3/16"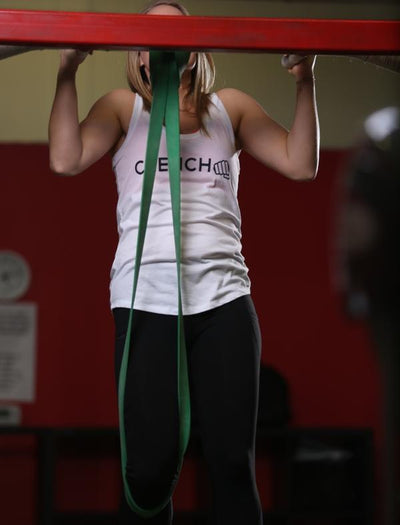 2 - Blue Band (90-230 lbs)
Excellent quality heavy band for advanced athletes. They provide serious resistance and are commonly used for powerlifting exercises like bench press, squats, and deadlifts. They also work well for speed and agility training on high performance athletes.
Length: 41"

Width: 2 1/2"

Thick: 3/16"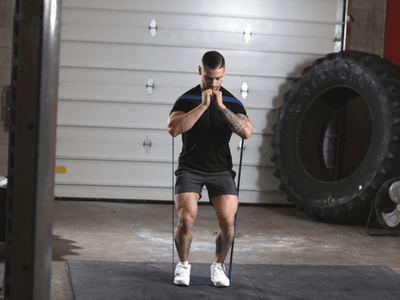 ---
---
Three Wall Anchors
Three Wall Anchors
Sturdy Anchoring Point
These Wall Anchors are capable of holding up to 500 pounds of tension. Easy to mount into wood studs or concrete.
Customize Your Space
There's nothing like a gym setup that you created! These Wall Anchors allow you position your anchoring points exactly where you'll want them.
Quick Transitions Between Sets
Your workout can move quickly and easily with multiple set anchor points. No longer will you have to adjust your anchor point as you go.
---
Stream Workouts On Your Favorite Device
On Your Computer
PC or Laptop
On Mobile or Tablet
iPhone®, iPad®, and Android™ devices
---